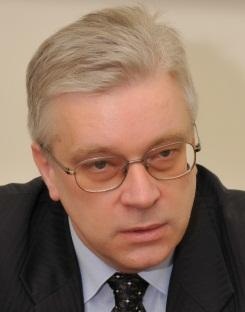 Annual scientific and practical forums focused on topical issues of entrepreneurship have become regular for research universities. It is explained by the fact that current economic situation in the country places increasing demand for knowledge and skills of entrepreneurs, operating in a competitive environment. In this respect it is equally important to develop entrepreneurial skills of managers, hired by business owners to manage their assets.
International Scientific and Practical Internet Conference which is held at Plekhanov Russian University of Economics remarkable as it raises questions of entrepreneurship management.
The conference is held in two stages - Stage of extra-mural scientific debate in the format of the Internet conference (from 13.05.13 to 15.06.13) and the stage of round table discussion, which will be held on 13.06.2013.
The conference covers a wide range of problems of the interaction of business owners and top managers. The scientific emphasis of the discussion is placed on generalization and systematization of management experiences of business owners, entrepreneurial activities of managers within the company projects (internal entrepreneurship - intrapreneurship) and the application of alternative approaches (technologies) for the solution of practical problems of company management .
For managers without managerial experience applied theory of management is more important as will help them to form and develop effective management skills in the future when they start working..
The main direction of the discussion is related to the skills of starting own businesses and the ability to organize possessory control and capability to creatively arrange efficient management of the process of launching new product/service.
The stated theme of the Internet conference - "Entrepreneurial aspects of managers' activities" - is an interdisciplinary and integrated one, uniting interaction of business owners and managers.
Scientific researches in this field are very demanded by of small and medium size businesses.
We look forward to your reports, articles, opinions and questions! We invite you to our scientific discussion!
Head of the General Management Department of Plekhanov Russian
University of Economics, Doctor of Economic Sciences, Professor, Honored
Worker of Higher Professional Education of Russia

Valery Maslennikov